Quality Criteria
Our Staff – the Most Important Capital of Our Company
30 highly qualified employees work in our manufactory situated in the Ore Mountains. Own personnel for the development and prototype building is the guarantee for innovative products. To maintain this standard, SGT trains its own junior staff.
Decisive for the Quality – the Material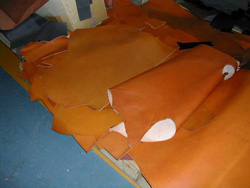 SGT uses best leather qualities of South German and South American cattle. Two thirds of them are choice shagreens – the outer side of the cowhide with all its natural grains and patternings. The remaining third is high-grade split leather, in most cases head-covered and finished.
Traditional Tanning – Individual Manufacturing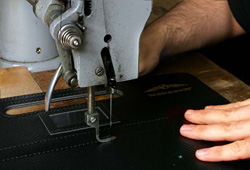 The leathers are tanned and dressed in the EU. High-grade leathers are produced in mainly vegetable tanning processes and are turned into exquisite supple leathers by means of large-scale tumbling if required. The natural appearance of the leather and its typical structure remain visible.
Each piece of leather is an unique product. All products are free from PCP and AZO, the leather dyeing is mostly aniline.


A Masterly Performance – From the Cutting-to-Size to the Last Seam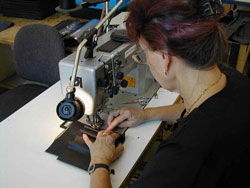 The leather articles manufactured by SGT are self-developed products for the most part. The cutting-to-size and sewing work is carried out by experienced qualified staff with handicraft skills.

The SGT Warranty – Exceeding the Legal Framework By Far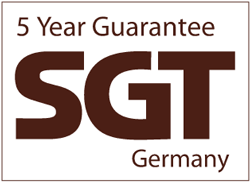 An extensive quality inspection of incoming materials and, of course, of finished goods executed by skilled workers is a SGT standard.
For all these reasons, SGT can guarantee all products for 5 years (with the exception of fittings).